Introduction to the functions of the hydraulic plate bending machine:
Using hydraulic transmission, it has safety, operability and reliability.
Adopt rigid mechanical synchronization, rolling guide rail to maintain the balance of the upper and lower worktable surfaces.
The upper worktable is equipped with an oblique deflection compensation device to improve the processing accuracy.
The upper and lower die adopts integral quenching, the upper mold form is the standard upper mold, the lower mold adopts double groove mold, and the middle plate adopts a quick clamping device.
The rear gear foot has a scale display, which is easy to adjust, flexible, and high precision.
Simplified oil circuit of hydraulic device, no oil leakage, convenient maintenance and inspection.
The foot switch can be used to arbitrarily control the lower worktable of the hydraulic plate bending machine, or make the intermediate stop, so that the bending of the wire is easy and convenient.
The control system adopts professional CNC system NC9 or NC10, with touch type wire control steering wheel, electronic handwheel control fine-tuning, upper and lower mold mouth to wire and rear gear fine-tuning.
Hydraulic plate bending machine maintenance
Debugging and operation
When the hydraulic plate bending machine is installed and calibrated, it should be lubricated with lubricating oil to make it fully lubricated.
 Check the fastening bolts, etc. at the connection point to see if they are loose, and if so, tighten them in time.
Clean the fuel tank and check the filter screen if there are any problems.
  Check the electrical components of the hydraulic plate bending machine. If there is a problem, it should be dealt with in time. If there is no problem, then the power can be connected, and then the motor can be started to check whether the oil pump is turning correctly. If the steering is correct, it should be allowed to run by air for about three minutes.
 All electrical and hydraulic components should be checked to see if their work is normal.
Maintenance
 The oil level of the fuel tank should be checked every week to see if the oil level is too low and whether the hydraulic oil should be replenished.
The oil temperature of the system should be controlled within the range of 35℃—60℃. Too high temperature will damage the parts.
The hydraulic components should be cleaned every month to prevent dirt from entering them.
 Each tubing bend should be checked for abnormalities such as deformation, etc., and replace the hydraulic plate bending machine immediately if there is one.
WE67K 100 ton 3200 mm 8+1 axis hydraulic bending machine DA-69T product advantages
 Touch screen controls
Maximum 4+1 axis control
Bend angle programming
 Hydraulic crowning
 Main motor servo motor
Italian dsp laser protection
WE67K 100 Ton 3200 Mm 8+1 Axis Hydraulic Plate Bending Machine With DA-69TProduct Components
Controller
 "Hotkey" touch navigation
10.1" high resolution color TFT
 Up to 4 axes (Y1, Y2+2 auxiliary, axis)
 Crown Control
 Tool/Material/Product Library p
 Servo and inverter control
Advanced Y-axis control algorithms for closed-loop and open-loop valves.
 TandemLink (option)
 USB memory stick interface
 Profile-53TL offline software
Siemens Motor From Germany
Adopt Siemens motor to ensure the service life of the machine and improve the working stability of the machine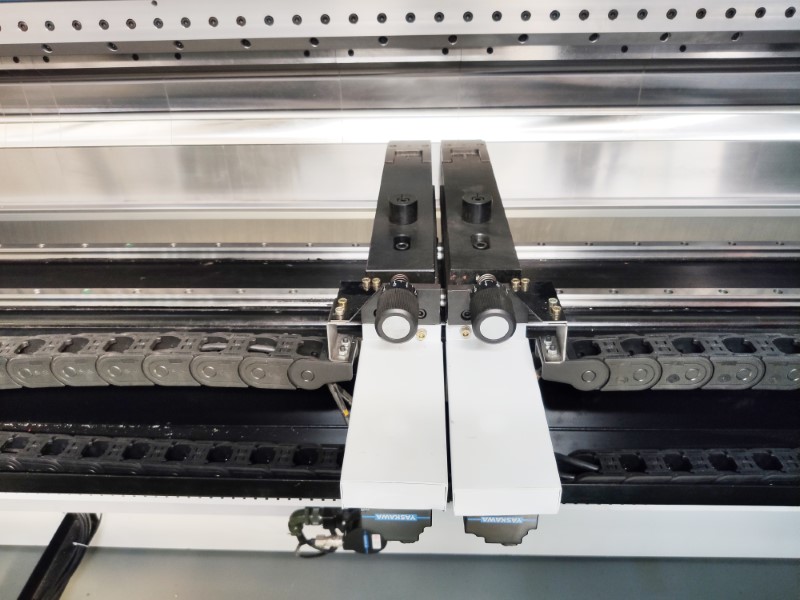 Voith Oil Pump
Using German Voilth oil pump, low sensitivity to oil pollution, long service life, WE67K 100 Ton 3200 Mm 8+1 Axis Hydraulic Plate Bending Machine With DA-69T low working noise
Flange Schneider Electric
Stabilize the French Schneider Electric and Estun servo drives to improve the positioning accuracy of X and Y axes
Shangyin Ball Screw Linear Guide
Adopt Taiwan Shangyin ball screw and linear guide to improve the accuracy of the back gauge of the machine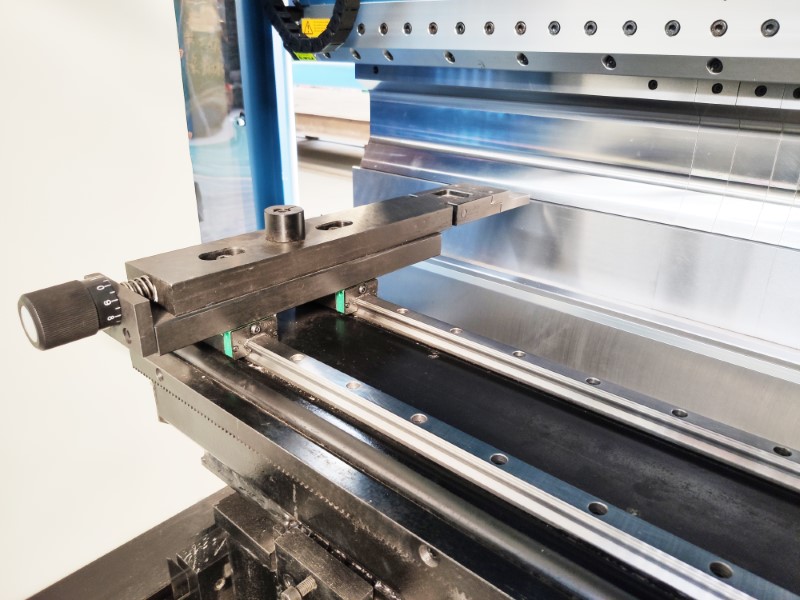 Kacon Footswitch
Korea Kacon foot switch, improve service life and operation sensitivity
German EMB Pipe
Use German EMB pipes and fittings to reduce the chance of welding slag clogging valves and affecting oil flow
Mechanical Quick Clamp
The upper die adopts a mechanical quick clamp, which is more convenient and safe to change the die. WE67K 100 Ton 3200 Mm 8+1 Axis Hydraulic Plate Bending Machine With DA-69T adopts 42Crmo steel, and the heat treatment temperature is up to 42° to ensure the service life of the die
Front Plate Support
Movable front rack on silver linear guides, WE67K 100 Ton 3200 Mm 8+1 Axis Hydraulic Plate Bending Machine With DA-69T can be easily moved left and right by hand.
Mechanical Coronation
Optional electromechanical creping improves the accuracy of bending angle and straightness.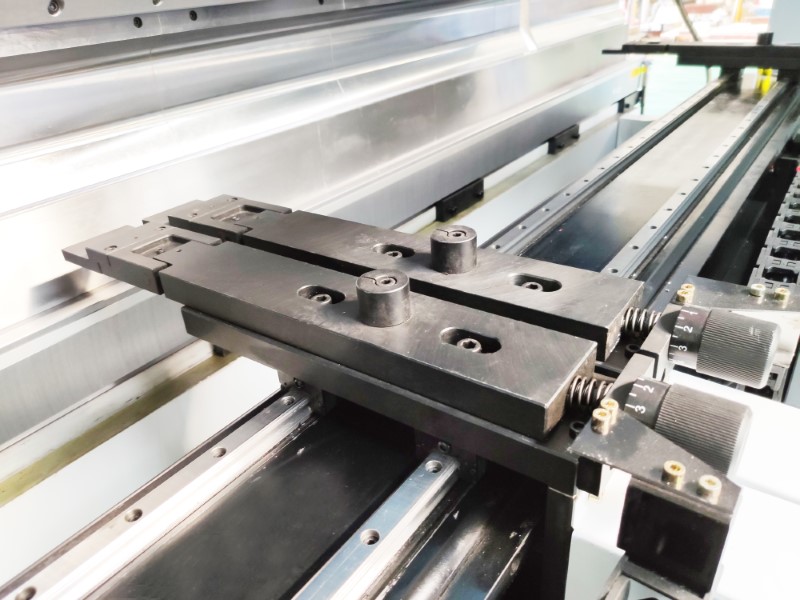 Why Choose Hydraulic WE67K 100 Ton 3200 Mm 8+1 Axis Hydraulic Plate Bending Machine With DA-69T ?