XIYUAN Machinery--A manufacturer of high-quality swing beam shear machines
Xiyuan Machinery is a group company with two manufacturing bases. We have been engaged in the production, research and sales of high-quality equipment in China for over 20 years in the field of sheetmetal.
The company has passed IS09001 quality management system certification and obtained many national patents. We strictly manufacture all kinds of advanced bending, shearing, punching and shearing machines according to CE standard.
W.D XIYUAN has been exported to over 80 countries and over 1000 customers around the world, such as USA, Mexico, Canada, UK, Australia, Italy, Russia, Uzbekistan, Belarus, UAE, Saudi Arabia, Iran, etc.
XIYUAN Machinery has rich experience in swing beam shear manufacturing
XIYUAN  Machinery has many patents such as swing beam shearing machine, NC press brake, hydraulic swing beam shear, etc. It is a company that focuses on research and development. Years of service experience have allowed us to have many loyal customers.
High-quality swing beam shearing machine manufacturing solutions
Whether you are considering the application of swing beam shear or hydraulic guillotine shearing machine, it is essential to cooperate with a sales organization or consultant who fully understands your project and can provide solutions that meet your needs.
Professional hydraulic guillotine shearing machine consulting services
Customized NC plate bending machine solutions
Quality after-sales of Swing beam shearing machine

Provide you with the latest technical swing beam shearing machine technology

According to your needs, provide customized guillotine shearing machine solutions

Provide high-quality hydraulic guillotine shearing machine after-sales service, prompt and quick response.
Why Choose XIYUAN Machinery
As our customer you can expect us to keep these seven promises, wherever you are in the world. In return, we hope that you measure us by these promises and notify us openly and directly if we deviate from them. After all, we strive for a close and uncomplicated relationship with our customers and partners. Openness is one of our three company values, together with commitment and innovation. These three values apply not only internally, but also in relation to our partners. Contact us so we can continue to improve ourselves and achieve our goals together. For advances in sheet metal processing. 
We are in our customers' vicinity worldwide. We speak their language and understand their needs.
We never abandon our customers. We offer them first-class consulting and support for all questions related to our products.
We offer best Swing beam shearing machine ,NC plate bending machine,Hydraulic guillotine shear and other press brake machine 

We offer our customers first-class consulting, support, and replacement parts even after contract conclusion, beyond the typical duration.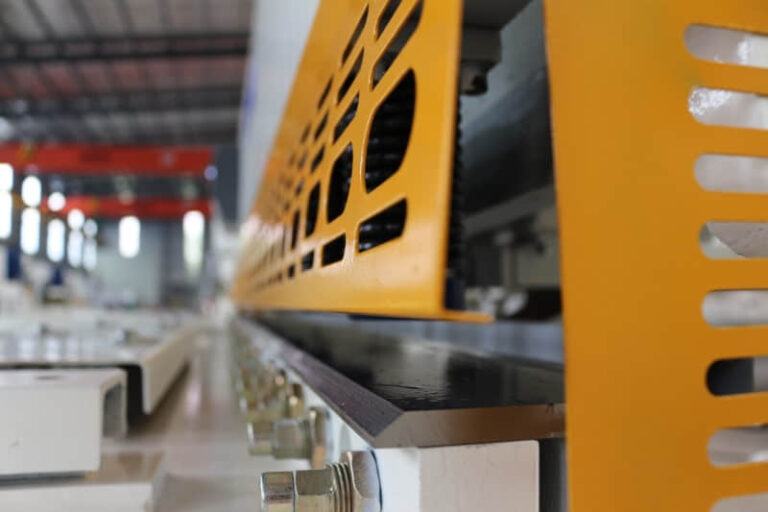 XIYUAN Machinery has been advancing since its establishment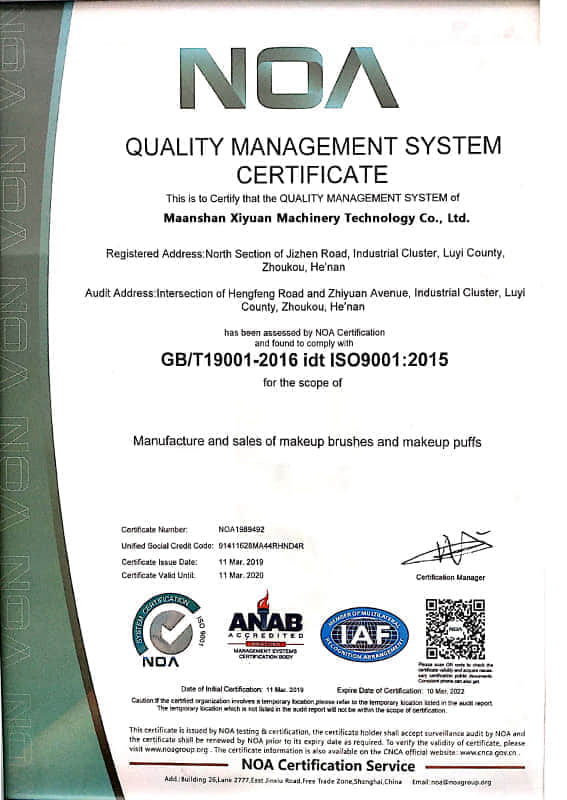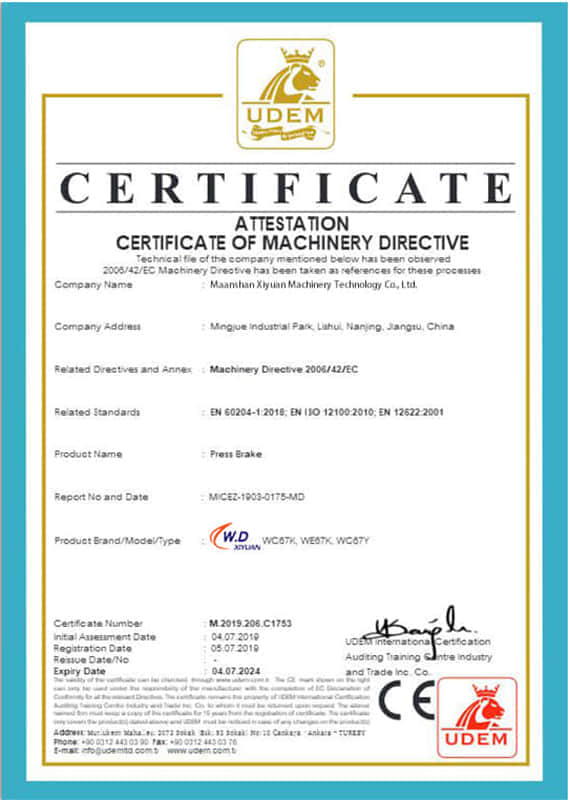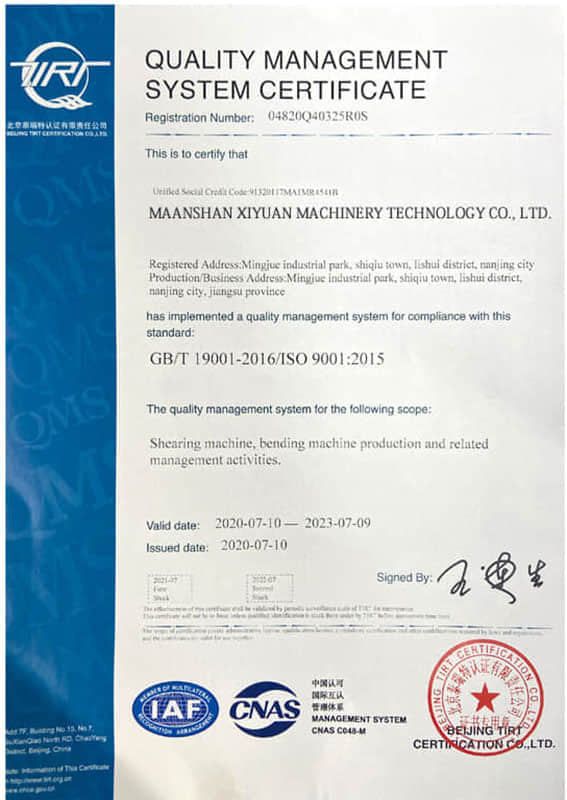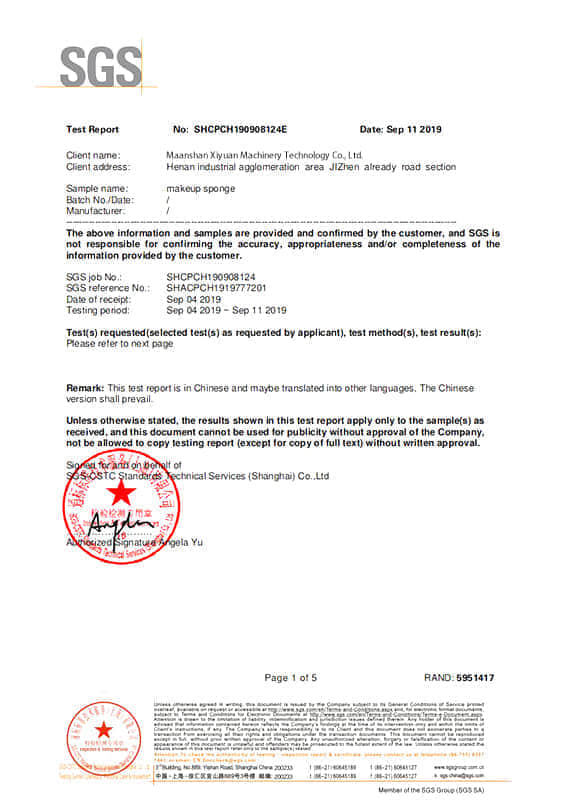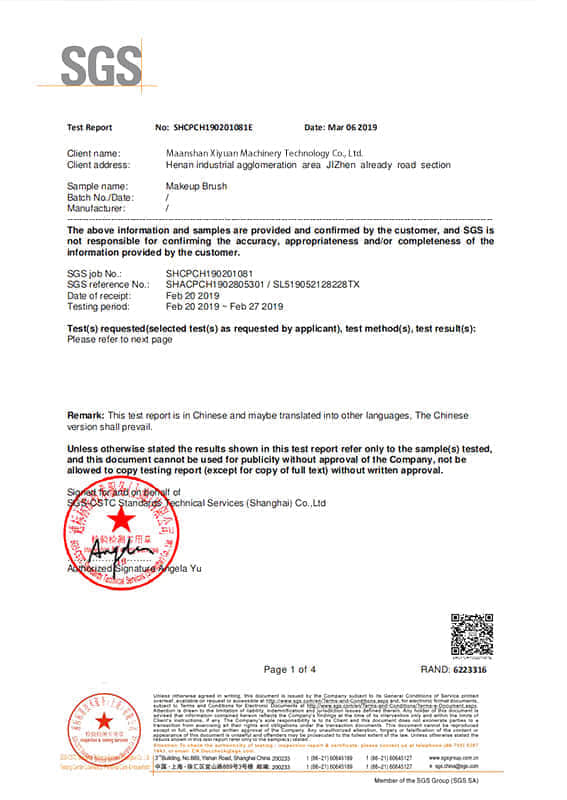 We are trusted by more than 10,000 clients
Since the establishment of Xiyuan Machinery, the technical team has always been committed to providing customers with the research and development of swing beam shear, hydraulic guillotine shearing machine, NC press brake, NC plate bending machineand other products, focusing on engineering support in design, machinery, electricity, pneumatics, and hydraulics. Whether programming, production, assembly, cable connection, or product problem solving and maintenance, we always maintain continuous contact with customers. Our NC plate bending machine,Swing beam shearing machine production ranges from integrating a machine in a factory to a complete production system. The high-quality service system makes the customers we have served ecstatic.