Hydraulic bending machine product description
Hydraulic bending machine conforms to EU standards. The bending machine frame eliminates internal stress by annealing, ensuring high precision and strength. All products are designed using SOLID WORKS 3D programming and are made of enhanced ST44-1 high-quality steel with the latest technology.
WC67K series standard bending machine torsion shaft hydraulic bending machine adopts Dutch Delem CNC system to help you improve productivity and keep costs and maintenance costs to a minimum.
 The latest high-frequency response hydraulic control technology, high speed, high efficiency and high precision.
Hydraulic bending machineuses synchronous cylinders and valves to achieve high quality and repeated bending.
Servo bending machine: The latest servo response hydraulic control technology makes the machine tool more stable and reliable.
 The X and Y axes realize the precise positioning function through DELEM DA41S controller programming and two servo motors.
 Automatic shaft reference calibration on boot.
The rigid upper beam runs on the 8-point bearing, and the bending accuracy is 0.01 mm.
The tool is durable, and the Hydraulic bending machine provides precise bends. Silent high-pressure pump.
Standard equipment
Dutch Delem DA41S CNC controller.
Servo drive, control two axes (X, Y) positioning.
Linear guide rail and ball screw precision 0.01mm.
 Overall steel structure.
Adjustable stop.
 Standard appliances from Schneider, France.
 EMB German standard tubing fittings.
 Germany Bosch Rexroth standard valve and oil pump.
 German Siemens standard main motor.
Hydraulic and electrical overload protection.
The lampshade ensures the safety of the operator during operation.
Holland Delem DA41S Controller.
Servo control and servo drive are adopted.
4.7-inch high bright LCD screen, multi-language interface.
Angle programming and setting mould parameters.
Mould parameter setting, bending angle programming.
There are 100 programs stored, each with 25 actions.
Programmable, responsible processing volume, power-off memory, metric conversion.
Wc67K 63T/2500mm Bending Machine With E21 Contolrrer Has Following Advantages:
Less noise when bending , you can not feel bad when using this good press brake machine.
Higher accuracy than other cnc servo press brake because servo motor can controller better oil movement.
Less energy consumpations , it will use only 50% electricity than other normal motors.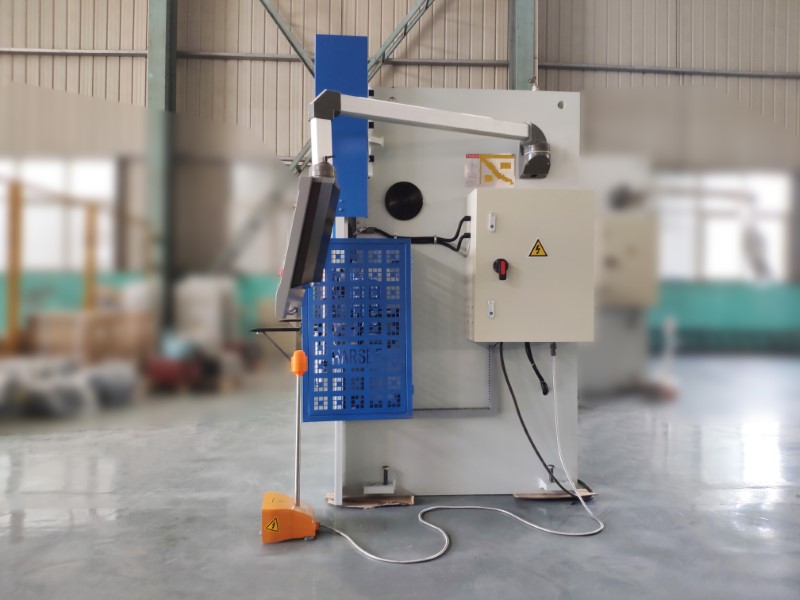 Why Choose Hydraulic?
Competitive Pricing:Scientific cost control-higher production and lower price.
Technical Support:Professional and timely technical support--engineers from abroad.
Design Service:Our team has experience in all fields relating to product design and development. If you have any needs for your WC67K 63T/2500mm bending machin, we are here to offer our support.
Delivery:The effective purchasing and fast production departments enable us to delivery the machines in time.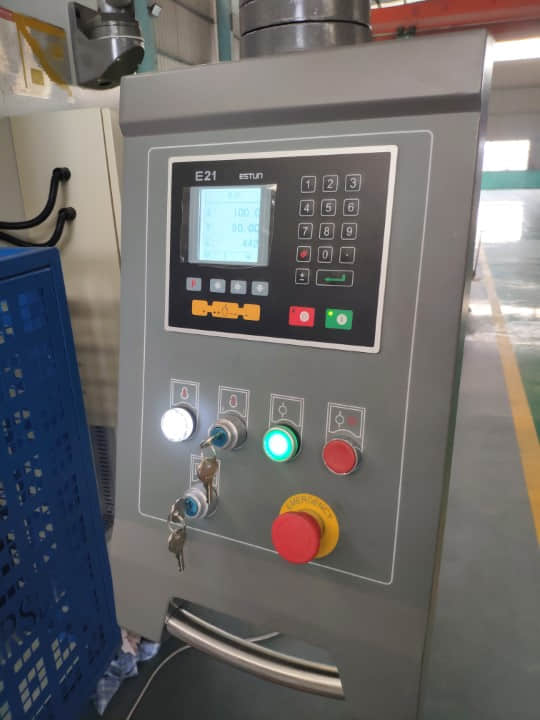 FAQ
1.Are you WC67K 63T/2500mm bending machine with E21 contolrrer manufacturer or trading company?
We are WC67K 63T/2500mm bending machine with E21 contolrrer manufacturer.
2.What shall we do if don't know how to operate yourWC67K 63T/2500mm bending machine with E21 contolrrer?
We can dispatch our WC67K 63T/2500mm bending machine with E21 contolrrer engineers to your country and you can also send your engineers to our factory for learning operation. Besides, there are detailed installation and operating instructions attached, it is very simple. We have telephone and email support at 24 hours per day.
3. How about your WC67K 63T/2500mm bending machine with E21 contolrrer machine quality?
Hydraulic company is a mature brand in CHINA,through our 12 years research in technology,our design including structure and detailed security and precision has enhanced greatly,and can match all the CE standard or more strict standard.Our WC67K 63T/2500mm bending machine with E21 contolrrer machines distribute worldwide to about 50 countries where there are metal plate industry And where there are our machines,there are good reputation and terminal user satisfaction
4.What are your WC67K 63T/2500mm bending machine with E21 contolrrerpayment terms?
We support T/T, L/C, D/P, D/A, Western Union and so on. TT, 30% in advance, 70% balance before the shipment.
[fvplayer id="50"]