Product Description
China XIYUAN as a press manufacturer, the JH21 press is manufactured with advanced quality assurance procedures and prepared using high-quality test components. The offered range is rigorously tested at all levels by professionals during production.
JH21 series pneumatic punch
China JH21 pneumatic press, also known as pneumatic punch, is an important model in punching equipment and a commonly used processing and production model in modern industrial production. There is a wide range of applications.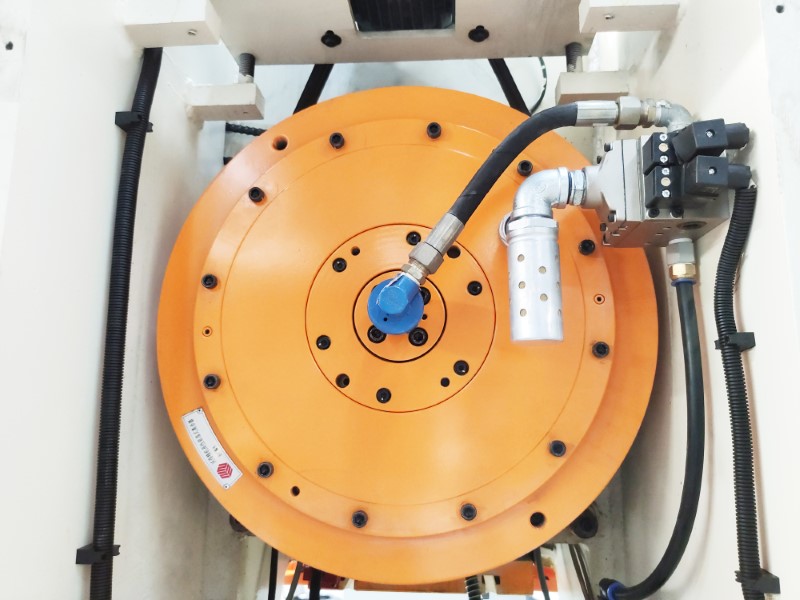 The pneumatic presses produced by Zhonghe have the following characteristics
As a press manufacturer, China XIYUAN adopts a high-quality steel plate to weld the body, and its rigidity is better than that of general machine tools.
Equipped with an overload protection device, which is sensitive in response and reliable in action, can protect the mold and machine tool and can restore the machine tool in a short time.
As a press supplier, China XIYUAN adopts PLC electrical control system, which is stable and reliable.
Closed gear transmission, oil immersion lubrication, stable transmission, and low noise.
The combined pneumatic clutch brake is adopted, imported friction materials are selected, and the service life is long.
Optional frequency converter to support speed regulation.
Adjust the gap through the balancer to effectively ensure the working accuracy.
Optional air cushion, automatic mold adjustment device, photoelectric protection device, automatic feeding device, quick mold changing device, and uncoiler and other supporting devices.
China XIYUAN JH21's main parts
name: body
Original: China
A heavy-duty one-piece welded steel frame is designed to resist deformation, providing more precise stampings and longer die life.
Control System
Name: NC Control System
Original: Made in China
Six programmable limit switches
Four programmable chip protection inputs
LCD showing status and fault messages
LED display of crank angle and speed
Pneumatic clutches and brakes
Wet clutches and brakes provide long life, low maintenance, and high performance even at high single stroke rates.
Adopt a Japanese TACO double valve to ensure the safety and reliability of the clutch.
Safety light curtain
Guard rails and safety interlocks ensure safe operation. With a removable one-hand foot switch, it is easy to operate.
Front cover with safety switch, backlit safety guard (category 4), CE compliant footrest.
Control button station
The machine is controlled with two-hand buttons and footswitches: anti-tethering, non-repetitive control, with ring guard; OSHA compliant.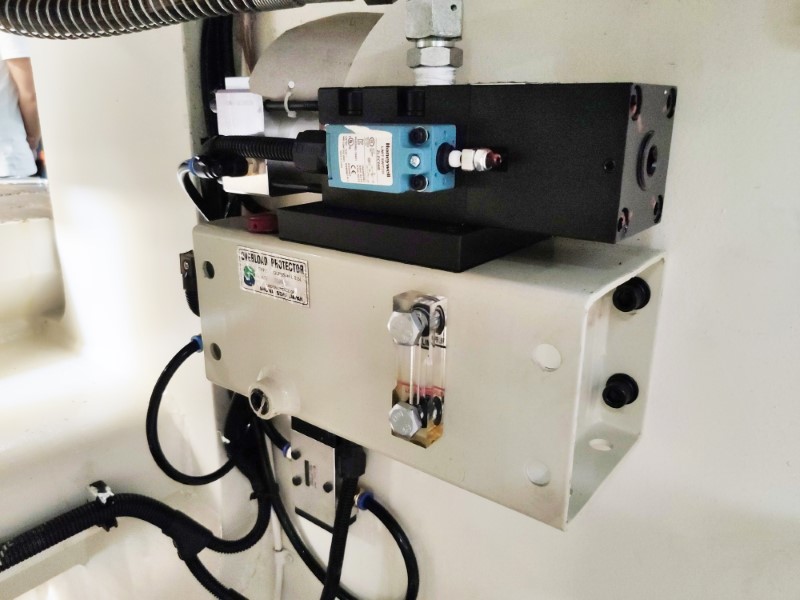 Performance and Features
China XIYUAN, as the press supplier, Punching Machine is welded with steel plates as the body, which has been treated to eliminate internal stress and has high rigidity.
The crankshaft is arranged longitudinally, with a compact structure and beautiful appearance.
The hexagonal guide rail is lengthened, and the guide rail has high precision.
Combined pneumatic friction clutch brake, with smooth engagement and low noise.
JH21 hydraulic overload protection device and JF21 rigid protection device to prevent the machine tool from being damaged due to overload.
China XIYUAN is used as a press manufacturer, PLC control circuit, and gas circuit safety double valve, which is flexible and sensitive, safe and reliable, and can choose single, jog, and continuous operation, which meets the safety standards of stamping machines.
The sliding block is equipped with a pneumatic balance device, which improves the stability and running accuracy of the machine tool.
The machine tool is equipped with an automatic heavy oil lubrication system, which provides time and volume-controlled lubrication for each point to ensure sufficient, uniform, and reliable lubrication.
Optional automatic feeding device and photoelectric safety protection device
China XIYUAN is used as a press manufacturer. The use of advanced photoelectric protection technology can greatly improve safety performance. The cooperation of computer counting and programs can realize the unattended processing process, which greatly improves the work efficiency and reduces the production cost.
In the field of punching various metal and non-metal pipes and plates, electric punching machines are mostly used to complete the punching. Electric punching machines pollute the environment due to noise and have complex structural components that determine their high cost, difficulty in maintenance, high maintenance costs, and bulky body. And consumes a lot of power. The operation is complicated, the failure rate is high, and the safety hazard is great.
As a press supplier, China XIYUAN has a simple structure and low production cost. It adopts pneumatic technology to realize that one air compressor can work for multiple pneumatic punching machines simultaneously, which is more energy-saving than electric punching machines. Reduce power consumption. The operation is simple, the safety type is high, and the foot switch is used to control the solenoid valve, the structure is simple, the failure rate is low, and the production efficiency is improved.
It is suitable for punching various metal and non-metal pipes and plates.
Machinery industry: stamping parts, stamping processing, metal stamping parts, metal stamping parts, automobile stamping parts, drawing parts, metal drawing parts, stamping sheet metal parts.
Household products: electronics, communications, electrical appliances, lighting, toys, chassis, furniture, sports equipment, barbecue tableware hardware, lighting hardware, electronic hardware, chassis cabinets, kitchenware, hinges, split pins, spring pins, strong pliers, dried fruit pliers, packaging materials, stickers, mobile phone films, gaskets, pads, aluminum parts, terminals, speaker nets
Road transportation: transportation supplies, automobile/safety, protective equipment, automobile and motorcycle accessories, and communication products.
 JH21 60 Ton Pneumatic Power Press Manufacturing Technology
High strength steel welded frame.
German Siemens main motor;
Combined dry pneumatic friction clutch and brake;
Gear pair: oil bath lubrication.
Six-sided rectangular elongated guide rail;
Rigid collapsible safety element;
JH21-16/25/25B/45 Manually adjust die height, JH21-25/45: scale indication, JH21-63: digital display.
JH21-63 and above: digital display electric adjustment mold height.
JH21-45 Electric adjustable die height (optional) with digital display.
The slider is equipped with a lifting balance cylinder (except JH21-25).
Imported double solenoid valve;
JH21-160 and above adopt grease forced lubrication system.
Balance cylinder: manual lubrication;
Set up the group blower.
Estun PLC controller;
International brand contactors, buttons, indicator lights;
Optional: air cushion device, automatic feed shaft device, photoelectric protection, various automation equipment;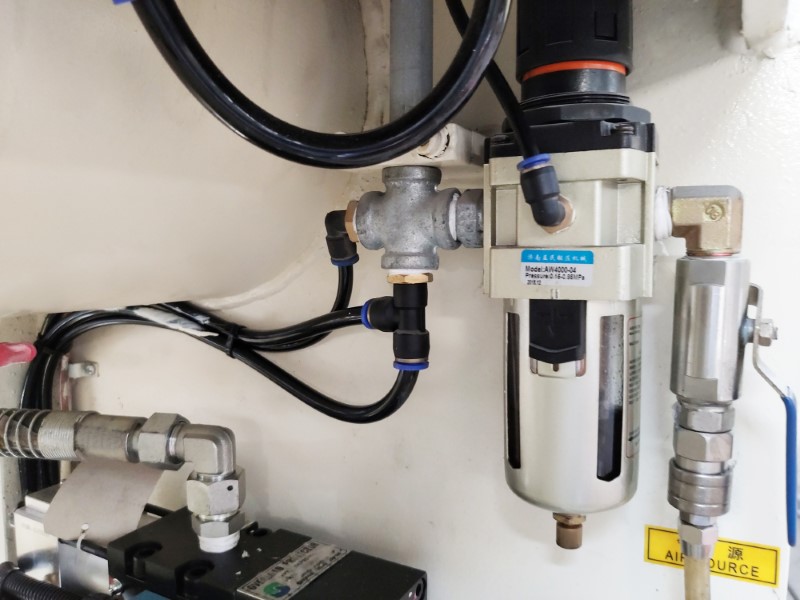 Standard configuration of JH21 60 Ton Pneumatic Power Press
German Siemens three-phase asynchronous motor.
Shanghai Yuyi Dry Clutch.
Taiwan KingAir hydraulic safety components.
Japan TACO double solenoid valve.
Kunshang jade seal display.
Zhejiang Yuxiang lubrication system with electric lubrication pump.
45T and below are mechanical cams, 45T and above are electronic cams.
S78 series equipped with Beijing Jinzhuli shock pad.
Schneider Electric France.
China high performance foot switch with removable console.
Estun PAC300 PLC controller.
Safety standards of JH21 60 Ton Pneumatic Power Press
Schneider Electric (safety class 4).
Rear metal safety fence, CE compliant.
The safety relay monitors the foot switch for safety protection.
China high-performance foot switch, in line with safety standards.
Estun PAC 300PLC Controller.
JH21 60 Ton Pneumatic Power PressProduct Details
JH21 60 Ton Pneumatic Power Press can automatically expand input and output channels according to actual needs, up to 40 logic input channels and 40 output logic channels.
Touch screen operation and customizable interface provide a good human-machine interface.
Supports up to 20 channels of electronic cam/cut and programmable DM.
10 sets of mold databases can be restored.
Die count function.
Various lubrication methods.
Dual-channel tonnage monitoring function.
Two overload handling methods, compatible with the overload safety valve of most machines.
JH21 60 Ton Pneumatic Power Press with inverter control.
Can be equipped with input and output interface (optional).
Abnormal brake alarm function.
Top dead center overtravel software and hardware dual protection.
JH21 60 Ton Pneumatic Power Press adopts resolver to detect angle and improve machine reliability (eg: anti-vibration, anti-shock, high precision.
Main features
With an inclinable cast structure, the machine body can incline to allow a punched work-piece or waste material to slide down from the die.
With a rigid turn-key clutch, the press has single or continuous operation standards.
 The punch press uses a single type brake. The sliding block is equipped with a press-down type safety device that can be pressed down to protect the entire machine.
Avoid being damaged in case of over pressure.
 The machine has the advantages of high universality, high precision, reliable performance and convenient operation.